ONE OF THE LEADING MANUFACTURES TRADERS OF INDUSTRIAL AUTOMATIONS EQUIPMENTS
AN ISO 9001:2008 CERTIFIED COMPANY
We are manufactured using high-quality inputs at the vendors' unit. In addition to this, our products are appreciated for their easy to use, strong construction, resistance to damage, high performance, and lightweight features.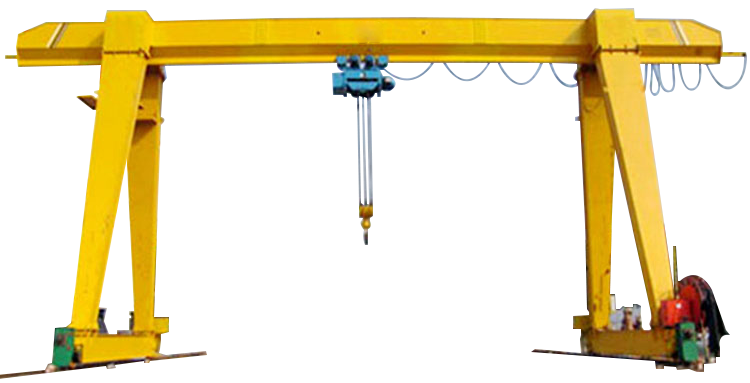 We are one of the leading manufacturer and trader an extensive array of Dock Leveler, EOT Crane, and Electric Wire Rope Hoist. These products are manufactured using high-quality inputs at the vendors' unit. 
Single girders over head cranes
Double girder over head cranes
We have appointed hardworking professionals who with their painstaking efforts have helped us to remain at par with our competitors in terms quality of our wide range. Our sourcing agents survey the market for trusted vendors, who are famous for providing quality products. 
We provide Supply All over India. Our cranes are running successfully from Kargil (up in north of india at temperatures of -40degree C) till deep south in Kalpakkam and east India end of Arunachal Pradesh in hydro power plants. 
We Sprint Engineers from 2008 in operation and manufacturing. Employing more than 330 persons currently, our team makes sure to adhere to all timelines.
Our USP is 100% inhouse manufacturing, having inhouse CNC turning centers, VMC's and HMC's, Gear Shop, Heat treatment shop, Fabrication Shop, Sheet Metal Shop, Electrical Panel building, Assembly and Testing Facilities. This allow us to solve your problem fast. Giving optimum up time
You can also opt to build your own crane with us
Based on our Experience and long years of working with the quality conscious buyers like NTPC, NPC, BHEL, L&T and others we can help you select the Crane or Hoist suitable for your requirement, 100% compiling to the standards, taking care of your project costs and the criticality of the deliveries required.
This is a short description elaborating the reason that you have mentioned above. Tell them why you are good!
"We have experienced the best services of Sprint Engineers and they have proven they can keep our handling line in perfect working condition. We can vouch for their commitment to their work"
"It's surprising to see such a small set of people could handle our projects with extreme ease. They know what they are doing and they do it very well. Best of luck to their team"
If need any help please contact us